Special guests
CANCELED due to COVID restrictions
Mestre Baiano (CDO Bélgica), Contramestre Italo (CDO Freiburg), Professor Chipréu (Preservacao da Mandinga Berlin), Instrutor Alex (CDO Berlin)
Where does the event take place?
At Mühlenstraße 62-65 13187 Berlin, house 6
Our Remise 5 minutes, easily reached on foot from the S + U Bhf Pankow. For drivers, we offer sufficient free parking spaces in front of the door (with parking meter 1 hour).
Take the entrance opposite ARAL and drive down Gewerbestrasse to the end. Turn right at the end and follow the sign.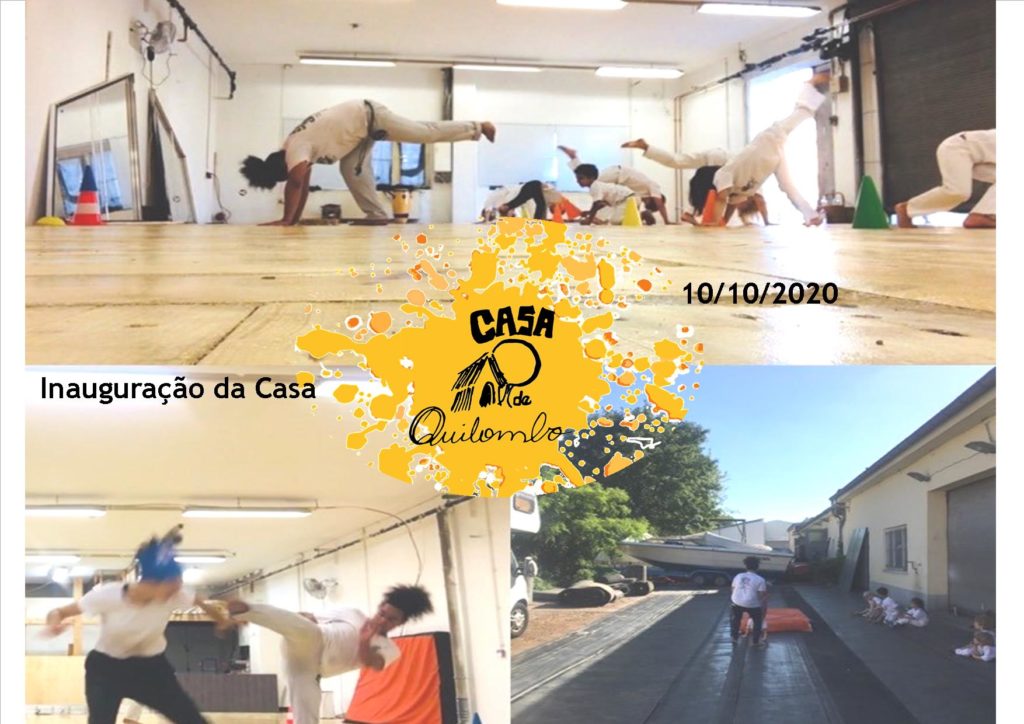 This is us
The Casa de Quilombo eV is dedicated to sport, culture and education. We want to bring about changes in children, adolescents, adults and their families through creative sports activities from different countries around the world. Our course teachers live the concept of collective action and convey this to the children through educational games. Our house is a place of encounters, friendships and shared experiences. No matter if child or parent, everyone is welcome here! We want you to be part of our community!